Matching your unique lifestyle with the distinctive natural resources present on your property doesn't happen by accident. We have a process because it brings out the best work!
The sequence we follow provides continuity in achieving predictable, repeatable and successful results for the diversity of customers, properties and environments we engage with.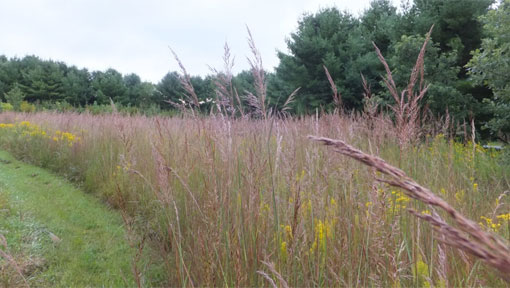 Consultation and assessment is the first component in determining your needs and the needs of your property. It is the foundation that your landscape will be built on. We need to meet you and see your property.
Do you want to integrate your landscape with nature? Are you interested in a landscape that offers comfort and convenience?
Do you want to harmonize your property with your lifestyle? Eco-Building & Forestry's consultation service will reveal the benefits that your property offers. This process will also identify the next steps to achieving your goals.
Schedule a Consultation Today!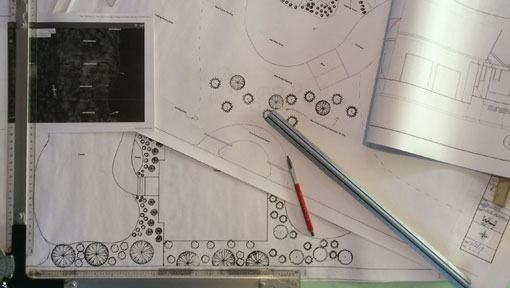 Design and planning is the second component to achieving a sustainable property. It is us working together to form a set of directions – a physical road map for the metamorphosis of the landscape.
If you are looking for a custom design for your property using your input and our knowledge in interpreting what the land can support, we can help.
At Eco-Building & Forestry our design services are flexible, dynamic and unique, creating abundance while enhancing the resource. We can demonstrate options, features and diversity with your plan in a way that you can "see" it. Our design will build resilience into your property while keeping it responsive to people and the environment.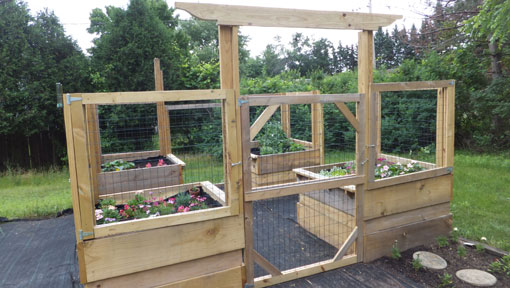 Installation is the third component where we make physical changes to you property. It is the culmination in the artistic rendering of our relationship, our discussions, our assessments and our planning – where the plans meet the dirt!
How will installation and changes to your property be brought to life in a thoughtful, dynamic, durable and enduring way? We lead in creating perennial landscapes.
We understand the practical implication of resource management because we work in living, live ecosystems that incorporates
people, plants, animals and structures.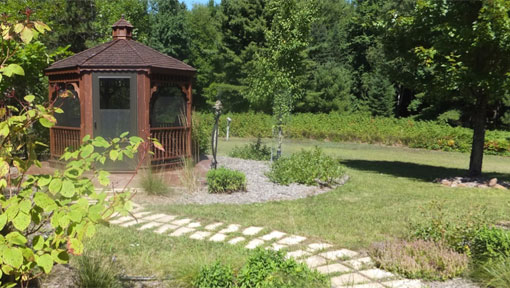 Maintenance is the necessary, 4th component to retain the benefits of your landscape and protect your investment. If we don't maintain it, it will fall apart.
There are three, interconnected steps to achieve successful maintenance of your property.
During consultation and assessment we evaluate the best maintenance solutions for your situation.
In the design/planning phase, maintenance is pre-determined and articulated to match the lifestyle of the owner or user.
During installation, your landscape is equipped to make maintenance easier and more efficient.
We can provide a package
for on-going maintenance of your property, coach and teach easy-going maintenance options for do-it-yourselfers, or some
combination of that.