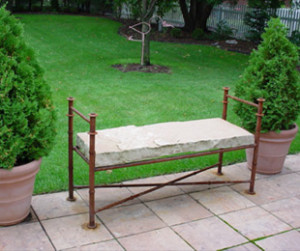 If you are a perfectionist you will want to pay special attention to your landscape because it expresses how you see things. There are no alternatives when it comes to your landscape. It has to be perfect for you and, in your eyes, ideal for everyone else, too! Every aspect must look and feel right for you to be comfortable, even if it means pulling weeds on a Sunday morning or mowing the grass one more time each week.
Your landscape complements your home, so you are very sensitive to how all of the elements work together … inside and outside. No detail is overlooked. Every piece of your landscape design has its place, and is in place! Each element has a function, and works like it should. It has the feel you know is right, and that is important to you.
At Eco-Building & Forestry we can help the perfectionist in you by correctly designing your sustainable landscape so that maintenance does not frustrate you.
Some of the features that might help you with just the right landscape include:
Easy to use and accurate drip irrigation
Special installation methods that reduce weeding substantially
Dwarf plants that naturally stay small and in their place
Special attention to defined edges and smooth surfaces
Areas of functional turf that look good all of the time
If you want to get just a little wild we can even show you how native prairie plants can be used in organized ways to make your property great looking and perfect for you!